About us
Management
Mr. Mohan Lal Chugh,
The Chairman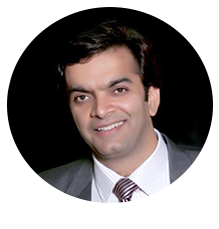 Mr. Nitesh Chugh,
Managing Director
Mr. Vivek Chugh,
Director
Food, Health and Shelter being the three utmost need of the man. Mr Mohan Chugh has been the fortunate one by satisfying all the three needs of the humanityMr. Mohan Chugh, a dynamic visionary who initially started as a flour mill worker at very young age of 8, then established himself as a cloth merchant, and than moved into the construction business 30 years ago and has become a maestro in construction business. Thus with over three decades of experience in the Construction and Real Estate Development, Mr. Mohan Chugh, has been at the forefront, a man with a mission of building comparable quality Residential & Commercial projects to take the company to a greater heights. Chugh Group under the leadership of its founder chairman, Mr. Mohan Lal Chugh has become a renowned name in the Real Estate business in central India. Mr Mohan Chugh is the Founder Executive body member of Credai, Indore.
Mr. Nitesh has followed the wise footsteps of his father, to enter the business at a very young age of 18. He has given the company a new dimension by supporting his father in the companies operating activities. Nitesh, Under his directorship has given shape to many projects such as Orbit Mall, Sukun Villa ,Suraj Villa ,The View and The Mark.
A product of Daly College, Daly College Business School, Indore and Middlesex University, Dubai. Vivek is the younger son of Mr. Mohan Lal Chugh.Vivek's knowledge of Management and Marketing is certainly a big boost to company's future expansion plans. Vivek currently manages the residential arm of the group, with projects like Grande Exotica and Ocean Park under his belt. Vivek is the City Convenor of Credai Youth Wing,Indore and is also the Executive Body Member of Credai Youth Wing Madhya Pradesh. Vivek enjoys internet surfing, playing squash and traveling in his leisure.